Volkswagen of Fallston Service Department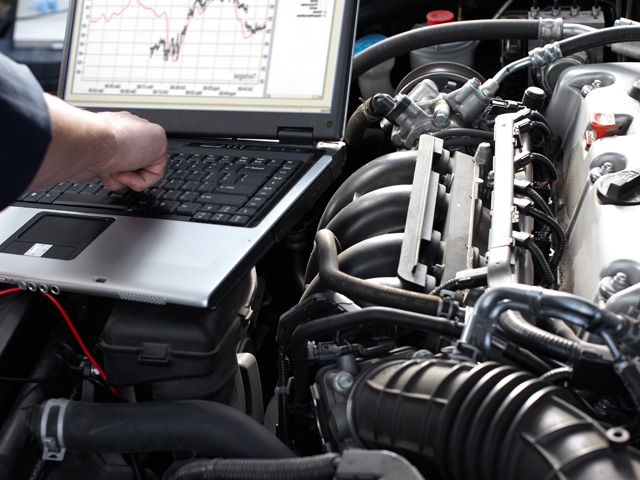 Our Service Benefits
When you need to get your car serviced, you may want to consider taking it to a dealership that sells your make of vehicle. Many dealerships not only sell cars, but work on cars to prepare them to sell, letting them become very familiar with their makes of vehicles.
Trust The Best At Volkswagen of Fallston
Our Volkswagen Certified Master Technicians love working on your Volkswagen as much as you love driving it. With decades of experience, we are the best Volkswagen team in the area, and our passion for the brand shines in everything we do.
Experts On All Models
With ongoing training from the manufacture, our Volkswagen Certified Techs are experts on all models. From vintage to all-electric, you can service with confidence knowing your Volkswagen is in good hands.
Service With Ease
Your time is valuable, which is why there's no appointment needed for routine maintenance. Book a courtesy loaner for covered repairs, or take advantage of complimentary Shuttle Service. We make servicing your Volkswagen a breeze.
A High-Tech Service Experience
Service with us, and we'll keep you updated with videos, texts, and more so you can make the best decision. You can even schedule, approve, and pay for service all on your phone.
Service Financing Available
There's no need to delay necessary repairs. With available service financing through Volkswagen, you can repair your car today.
The nicest thing about getting your car serviced at the dealership is that you will be familiar with their style of work and their location. You will not have to worry about looking in the phone book for mechanical work to be done.
Our Services
Listed below are some of the many types of services we offer to our customers. If you would like an estimate, please call or contact us. We would be pleased to provide you with an estimate over the phone.
Oil Change
Tire Mounting, Rotation and Balance
Transmission Service
30K, 60K, 90K Service
Engine Diagnostic (Check engine light, fluid light, service light, etc)
Brake System (Pads, rotor, lines, etc)
Heating/Cooling Systems
Head Gasket/Valves
Exhaust Systems
Electronic Motors (Windows, fan, etc.)
Engine Replacement or Rebuild
Fuel Systems (Filters, hoses, pumps, etc)
Steering Systems
Belts (Timing, alternator, etc)
Electrical Systems
Ignition System
Emission Control System
Suspension System (Axle, mounts struts, etc)
Clutch Repair/replacement
Warranty Repairs